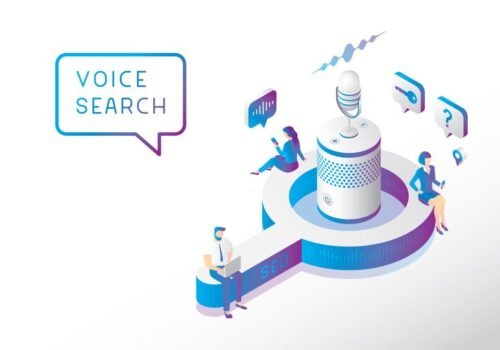 Voice Search Optimization – Quick Tips
Voice search is a technology that empowers the client to utilize voice command to conduct an enquiry on the web, a website or an application. The voice search concept began with smartphones and immediately reached smart speakers and voice assistants around the world. Today we are encountering a voice search revolution with almost every generation embracing voice search wholeheartedly.
Optimise Voice Search Keywords and Generate More Search Traffic
Following are few points that you need to think about:
Think Around User Intent: Since voice searches are very unique, you need to keep in mind the user's purpose. Do not keep any information hidden so the search engines & the customers can get a hold of your website calmly. As long as you are thinking around user aim and optimizing according to it you'll have no problem getting higher ranking voice search results.
Include Long-tail Keywords: Being conversational is a primary characteristic of a voice search query. Question keywords should be targeted. Voice search queries contain a lot of question words like how, what, when, why, where. Long-tail keywords complete a question, thus include Long-tail Keyword when optimizing for voice searches. "Filler words" like "I, the, of the, on the, to, for," etc are a must to be included in questions to make the query more conversational and human.
For example:-
− Which is the best tourist place in India?
− How to bake a cake at home?
Get Your Business Listed: If you have a business that you want to be resulted by voice searches, get your business listed on business listing websites such as Yelp, Google My Business etc. Your presence on these websites determines when you get ranked on search results. Add all the needed information about your business such as opening hours, phone number, website, address and also price list on your business page. To make the page more trustable and genuine, add pictures, descriptions and reviews. The more reviews you get the more likely your business page will appear.
Pay Attention to Mobile: Voice search is especially used with mobile devices. Thus make your website design compatible with the mobile screening. Also, ensure improving mobile page speed and load times for your website.
With each year passing, voice search is clearly on the rise, and soon it will be everywhere, and everyone will be discussing it. Consumer behaviour is constantly changing, and marketers must be prepared for any marketing trend to meet expectations.