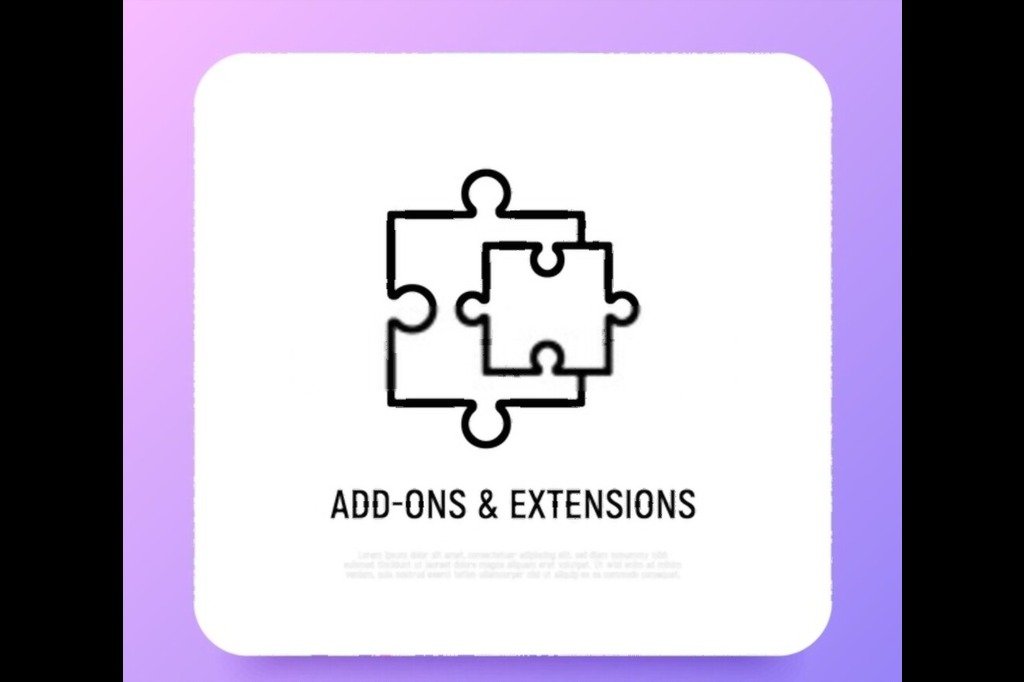 7 Must Have SEO Extensions for Chrome
We're up to our eyeballs in SEO the entire day and we wouldn't have it some other way. However, if there's whatever else we love as much as SEO, it's creating an easier process for our users and repeatable cycles that makes it simpler for everyone to generate great outcomes for our clients.
 Let's dive into some of the most used SEO extensions for Chrome and see how they help us in providing useful insights.
SEO Meta in One Click
Just as the name suggests, it provides you with all the meta information of the particular web page. For example: meta title, meta description, meta keywords, canonical tag, header tags in just one click. This is one of my personal favourite chrome extensions that I use to gain insights for my client's website.
Wappalyzer
Have you ever wondered about what CMS the website is running on? Or what kind of services the website is currently using under its hood. This Wappalyzer extension helps you find out which software the website is using and it also helps in identifying different categories of technology for a website. It's just like you pull the curtains off from any website you visit.
UberSuggest
UberSuggest is one of the free chrome extensions which helps us show monthly search volume for keywords, CPC and competition data which makes it a powerful SEO tool. It will not only help you by providing keyword-relevant data on Google search engine but also on Youtube, Amazon and many more. You can also see keyword suggestions relevant to the search query of the user while you go to Youtube or Amazon and perform a search. You can also customize your language and location as well. You can use this great tool to improve page rankings and to get amazing ideas on how one can climb the SERP's from searches valuable to the business.
Keywords Everywhere
Keywords Everywhere help you with the search volume of your keywords followed by competition data for multiple websites. It helps you find more keywords from your core keyword and will show you which page or domain ranks for that keyword. The free version of this tool comprises keyword widgets (no volume data), trend charts(no historical volume data), YouTube metrics with search insights, SERP metrics, video insights (no volume data), on-page and competitor gap analysis (no volume data). If you want to use this tool for free, then you only have to install the Chrome extension or Firefox add-on. For its free version, users can have access to all the "keyword finder" tools on different websites such as eBay, Amazon, DuckDuckGo & Etsy.
Mozbar
MozBar from Moz is one of the top SEO extensions for chrome. One can use it to get instant metrics for any web page on SERP. To check Domain Authority for any site on your search results, you can use Mozbar. This makes it a useful tool that helps us to understand the competitors' websites. Moz or MozBar is a deep dive place in SEO where you can get insight on DA, web traffic, rankings and linking information in just one go. You can get a Moz pro subscription to unlock additional Mozbar premium features like Keyword Research, Rank Tracking, Off-Page SEO, SEO reporting which includes competitor analysis, data visualization and creation of custom reports.
SEO Quake by SEMrush
SEO Quake consists of multiple tools from which you can use depending on what kind of SEO practice you are going to do on the website. Once installed and enabled, the bar will appear on the top from where you can see every related parameter. Also, the bar will appear below each SERP result. You can have detailed reports with the use of this tool for any page you want to analyze. It includes other important tools like SEO audit tool, internal/external link analysis, keyword density report and also the social media metrics. It's very easy to install and work with.
Keyword Surfer
Keyword Surfer is a completely free tool where one can access monthly traffic and keyword counts under Google SERP. It also provides a sidebar that generates useful keyword ideas and its search volume. You can uncover on-page data, keyword search volume, CPC, relevant terms, visibility metrics and many more for every new search in Google. Just go through the content creation process such as researching, writing and optimizing without ever leaving the SERP.
Conclusion
Using this SEO extension will cut short your SEO stress. And many of them can help you gain information on how to purify skills like keyword accuracy and backlink building.
There are tons of extensions out there from which I have shortlisted the one which works best. Don't just use all of them at once, or else it may slow down your system for no reason. You could use the one you want and be on the way to grow your business in no time.